I should search for myself on the 'net,
For this week I could never forget,
Cameras on either side,
Snapping pix of our ride,
As we cruised down the Ditch, all sails set.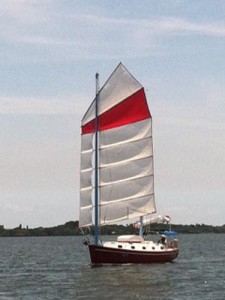 This is another limerick I wrote last month, when we sailed the ICW from Vero Beach to St. Mary's, Georgia. Eventually, I'll get used to all the cameras pointed our way — this is what we get for making such an unusual and beautiful rig!